Ultimate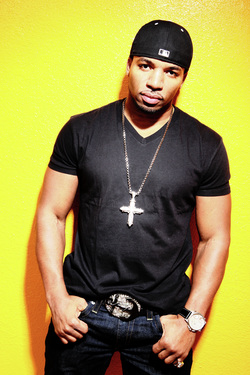 The definition of Ultimate is the most significant, highest or greatest thing, and pop reggae artist Ultimate may just be one of the greatest popular music performers of this day.

With his first single "Take Me There" thriving at radio at #55 on the rhythmic charts with a total of 545 spins during the week of Dec.22nd-29th all done independently with no record deal it is clear to see that he hold promising potential.

Born in Kingston Jamaica raised in Long Island, NY and currently residing in Miami,FL Ultimate has had a passion for music since his early years in high school in New York. With a desire to create music that people can party and have a good time to, his sound would be described as a fusion of reggae with Caribbean influenced house and electro beats.

Ultimates has worked with artists such as Pitbul who is featured on the "Take Me There" remix and Grammy nominated artist Flo Rida who is featured on his 2nd single "Drop" which is set to be released January,2010.

Ultimate is currently working with producer Blackout of Blackout Movement who is responsible for MIMS #1 single "This is Why I'm Hot" and NY house music legend producer/DJ DJ Boris who constructed the "Take Me There" remix.

With a knowledge of the current state of the music industry with album sales not being what they used to be and knowing that it is a singles game Ultimate has adapted and created an album full of radio ready singles which are guaranteed to keep people partying hard till daylight.
---