Trey Songz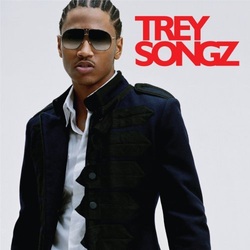 There are entertainers who sing for their people and then there are singers who speak for their generation. Stevie spoke for hearts and souls; Marvin crooned for his country; Fela sent the rhythm of Africa abroad; Curtis gave the ghetto a voice. Artists come a dime a dozen, but a spokesman for the masses who's been bestowed with a voice from the heavens, once every generation. With Songbook/Atlantic Records R&B blessing Trey Songz, the first generation to come of age in the 21st century has one they can claim as their own.

The anointment of the Petersburgh, Virginia inspiration will be solidified with his second collection, the emotional joyride entitled "TREY DAY." Spanning a sonic spectrum, the album bathes in waves of chord colors (reminiscent of Jodeci's "DIARY OF A MAD BAND"), with Trey's pen painting so vividly it could pass for a crayon. Much of this lush production comes courtesy of some of the best producers in the business. To note a few: Dre and Vidal, Danjahandz, Jimmy Jam and Terry Lewis, and Troy Taylor, who signed Trey to his Songbook Entertainment imprint in 2003 and produced the lion's share of his 2005 debut, "I GOTTA MAKE IT."

However, while the score for "TREY DAY" is fittingly grandiose, the source of its strength is its author. Trey Songz's vocals have never been more mint. The innovation and lyricism displayed on his sophomore effort belies his 22 years of age. "I'm just taking my music to another level," he offers with an 'I'm just doing my job' tone. "I'm challenging myself vocally, and as a songwriter and an arranger, I'm trying to become an all-around artist."

The evolution can be witnessed firsthand on the lead single, "Wonder Woman." Over the heart- pumping drum track and brain-twisting futuristic sounds of Timbaland protégé Danjahandz, Trey flexes the scribe within. He opens with a riptide rap verse that could put many an MC to shame, then teams with the album's A&R director, Nokio of Dru Hill fame, to express his need for that special lady. "My Wonder Woman is just a strong woman," says Trey. "The modern day woman is independent, doing her own thing, not depending on a man for anything. So the whole basis is if you're invincible, let me see."

"The boy is a star," praises Nokio of Trey. "Many times he'll go in [the studio], write a record and record himself. He doesn't wait for an engineer or anything. His work ethic is crazy and then there's the feeling he puts behind his singing… it's just rare to work with an artist that can do it all."

One thing that Trey does better than any young R&B artist today is to create songs that resonate with fans regardless of gender, race, age, or residency. His music soars above categorization. You'll be hard-pressed to find many who can't relate to the gorgeous "Last Time." With production by R&B sure-shot Bryan-Michael Cox, Trey documents the challenges of monogamy and the complexities of infidelity in one final episode with his female on the side. The song is beautiful. It's ugly. It's common. It's special. It's human.

While Trey has a gift to express the thoughts and experiences of most, he basks in the opportunity to speak for the fellas. There hasn't been a song since Usher's stratospheric single "Burn" that has given the world a clearer inside view of the male mind than Trey's "Store Run." From atop Dre and Vidal's instrument cornucopia, Trey tells the tale of a sex-capade that almost took an irresponsible turn until he came to his senses and raced to the store for prophylactics. It's a story for the guys and a message for the world.

The creativity on this album doesn't end until the last track does. "Stereo" is a perfect example. It speaks directly to the tech-age of today. "Imagine Trey's the stereo and the girl's just sitting there listening to it," explains the track's producer, Troy Taylor. "Trey starts singing to her and the speaker moves as if it's his mouth." Trey seduces: Turn me up don't turn me down/Promise that you'll love it/Now put your hands on the radio/Don't be afraid to touch it/Imagine I was there (baby) pullin' on your hair. Even cyber-fantasies get fulfilled.

It's simple. Trey is at his best because for the first time we receive him in his entirety, as he makes a major leap forward from his debut. "I used 'I GOTTA MAKE IT' as a staircase to achieve," he says. In the wake of the release of his first album, Trey found himself reaching into the mainstream at the same time that the underground was feasting on his mixtape releases. And Warner Music Group Executive Vice President Kevin Liles took notice. "On the new project, Kevin came in and he really got who I am as an artist," tells Trey. "Kevin always said 'I don't see "I Gotta Go" in the clubs. I see "I Gotta Go" on stage and then I see this guy in the clubs, poppin' bottles and throwing money. It's not matching.' So he said the image is gonna match the songs this time."

The result is a gift for all. Everyone's a winner. The world will be able to enjoy the complete experience of Trey Songz, the future of R&B. "This album, though he's a little older from the first album, is who he is," states Taylor. "He's soulful. He's street. He's hip-hop. He's sexual. He's diverse."

So Trey's reign begins. The people of today are ready for their representation (over 400,000 of them are his Myspace friends!). They've actually been ready since day one. Just like Trey speaks up for them, they've reciprocated. "Before my first album came out, the fans on my website were calling the release date, "Trey Day." So I decided this time it's gonna be "TREY DAY" for real. The first album was an introduction and this is the arrival."
---