Tony Dize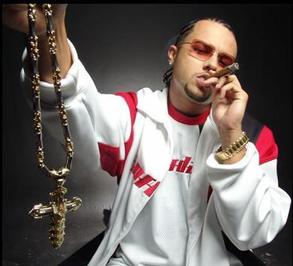 Tony Dize is a member of Los Vaqueros, a reggaeton group affiliated with superstar duo Wisin & Yandel.

Born Tony Feliciano Rivera, he made his debut with the group on Los Vaqueros (2006).

He'd already made a name for himself in the reggaeton underground, however, with numerous features on mixtapes such as Noriega's Contra la Corriente (2004) and Luny Tunes' Mas Flow, Vol. 2 (2005).

---