Tito Swing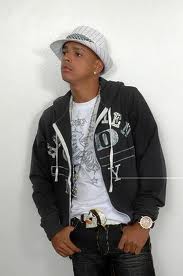 Tito Swing was born in Santiago in the Dominican Republic. Raised in a poor neighborhood called Pimentel where he made the first musical experiences. The little information about his life say that his dream has always been to become a successful mambero. It seems he follows the right way judging by his early work and the consideration to him by Don Omar who sang with him on the track "El Cafe" which was a big radio hit in the U.S. and the Caribbean, but also heavily danced in the clubs.

"A Otro Nivel" is the debut album from this Dominican artist, who is undoubtedly one of the leading exponents of the new musical phenomenon of Merengue Urbano, even getting nominated for a prestigious Casandra Award 2010 in the category "Revelation of the Year."

His particular style is a huge success in the Dominican Republic but it is in New York City that Tito Swing is considered a star of Merengue Urbano!
Tito demonstrates an impressive stage presence, both in presentations on television and in nightclubs and parties far and wide throughout the Dominican territory but also in New York Latin clubs, especially emphasizing his ability to improvis! e during his concerts in such an original way.
---