Sylvia Tosun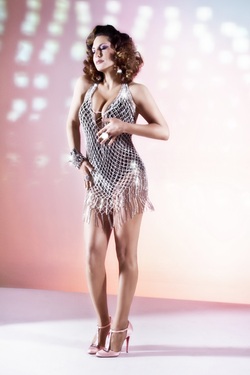 Sea To Sun Recordings founder Sylvia Tosun has scored over a half-dozen hits on the global Dance Club Play charts, including the No. 1 Billboard Club Play anthem "Push n Pull" which is also No. 7 on Billboard's Year End Club Chart for 2010. Her current single "Above All" reached Top 5 on the chart (No. 3) while also recently entering the Top 20 on the Billboard Hot Dance Airplay chart.

In 2009, the singer/songwriter's "5 Reasons," a collaboration with Loverush UK!, hit No. 1 on the DMC World Charts, No. 2 on Music Week's Upfront Club chart and No. 7 on Billboard; while "Underlying Feeling" topped DMC in 2008 and made Billboard's top 10. Both are supported by video-clips directed by Mike Ruiz (and all styled by The Blonds). Previous hits "Head Over Heels," Sanctuary" and "Sleepless" set the stage for club staple status.

Tosun's latest EP launched in September 2010 and includes the hit single and title track "Above All". The project has been Executive Produced and Mixed by four-time Grammy Award-winning Mix Engineer Tom Lord-Alge. A recent review in Billboard magazine proclaims; "With a single as strong as 'Above All," Tosun can be filed alongside other electro-ethereal pop purveyors who know how to write a proper tune".

While composing, singing and performing dance music may be Tosun's signature, her career in the arts began as a teen-ager when the soprano was accepted at age 15 to the Juilliard School of Music in New York. Her studies included opera; dance, piano, and later, holistic medicine. Tosun is also an accomplished interior designer, helming the 2010 renovation of rooftop bar "Upstairs" at Manhattan's upscale Kimberly Hotel. The 3,000-foot ivy-covered penthouse space is open year-round, thanks to a retractable glass roof, heated wood floors and a gothic-inspired décor that conjures vintage Hollywood glamour.

Tosun's first full-length project, 2002's "Anthem: Vol. 1," comprising world music anthems sung in their mother tongue, from Israel, Italy, Germany, France, Japan, Russia, Australia and the U.K.—10 nations in all—drew attention from producers of the 2005 Great Wall Concert, who invited her to perform in Beijing, China, alongside Alicia Keys and Cyndi Lauper, where Tosun sang in Mandarin Chinese suspended 100 feet in the air atop the Great Wall.

Tracks from her second studio album of original material, 2005's "Jump In," were featured on Showtime's "The L Word," ABC's "Beautiful People" and WB's "Dawson's Creek. The following year, she developed and filmed "The Venus Concert," a stage show of original songs, shot in HD and mixed in 5.1 surround sound. Themed around "female empowerment," the performance aired on MTV's MHD Channel, making the network's first alliance with an independent artist. As a result, Tosun was invited to perform at the United Nations' heralded "First Ladies of the World," part of its International Women's Day celebration.

Tosun's evolution across multiple genres has earned her a BMI Songwriters Hall of Fame Excellence in Songwriting Award; a USA Songwriting Contest trophy; the USO's Ambassador to Goodwill Award (a two-time recipient); and kudos as Talent in Motion Magazine's Best Singer and Solo Artist. As a lead vocalist with the acclaimed Trans-Siberian Orchestra—evidence of her continued evolution as a versatile artist striving to unite the world through song—Tosun helped lead the chart-topping act to numerous platinum- and gold-selling albums.
---