Shontelle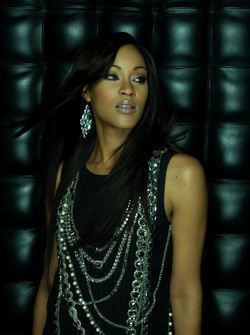 Barbadian pop singer Shontelle (born Shontelle Layne) gained notice as the songwriter behind Alison Hinds' "Roll It Gal," a hit in her native country.

The SRC label, home to friend Rihanna, offered a contract, which prompted her to put her studies behind to focus on a music career.

Shontelligence, her debut album, was released in November 2008 and stalled out of the gate, despite input from the likes of Stargate.

It was given a second push the following February. The album peaked at number 24 on Billboard's Top R&B/Hip-Hop Albums chart; somewhat surprisingly, for being such a pop-oriented album, but it failed to appear on the Billboard 200 chart.

---