Shawnee Taylor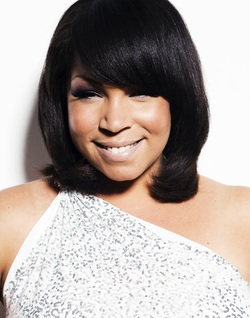 If talent were computed by association alone, then it would be understandable why Shawnee Taylor is as blessed as she is.

Born to A-list professional musicians and a house music recording artist since the age of 16, not only does Shawnee work with a who's who in the world of dance such as Erick Morillo, JuniorSanchez, Todd Terry, Richard Grey, Harry Romero, Jose Nunez, Sandy Rivera, Greg Cerrone, Eddie Thoniek and more.

Needless to say with the overflow of talent she possesses universal acclaim is seems almost a formality.

Subliminal Records' Erick Morillo knows he's fortunate."She's the best!" he enthuses.

"I mean with a talent like hers how can you go wrong? The thing that impresses me most about Shawnee Taylor is not only does she have a great voice but she is a kick ass writer and a wonderful person too.
A triple threat.

And that's rare in this business.

It's usually one or the other."

Music is in Shawnee's blood, literally.

Born in LA but raised in the vibrant melting pot that is New York's Hell's Kitchen, Shawnee's father, as jazz bassist, paid the rent by playing in chat show king Johnnie Carson's band while her mother sang with the legendary John Coltrane and dapper crooner Lou Rawls.

When her parents weren't practicing themselves, the house was never silent as Ella Fitzgerald, Chaka Khan, Nina Simone and others took up the slack, belting classic after classic from the Taylor family record player.Her schooling only served to germinate the seeds of talent that were planted at home.

While in boarding school she became musically proficient, learning how to read, write and arrange in classical, opera, jazz and choral while her theater coach helped nurture her dynamic stage presence. At Hampton University in Virginia she shone in a nationally renowned gospel choir.

It was during a weekend break from school that Shawnee ran into DJ Romain who heard the teenager casually singing a tune in a Manhattan record store.

That chance meeting led to Shawnee's weekly trips home to record. Through Romain, her retinue of producers increased to include Todd Terry, Sandy Rivera, Roland Clarke and Michael Moog amongst others and non-stop writing and background work that saw her through her college years.

It was Shawnee's work on the Tanagachicks' remix of "Brasil Over Zurich" featuring Dimitri and Tom that first acquainted her with Erick Morillo. By the time she had sung on Kid Creme's "Austin's Groove" and Richard Grey's "Do What You Wanna Do", Morillo knew that Shawnee Taylor was more than just a session singer.

She was a solo star and by signing her to Subliminal Records in 2001, he aimed to prove the point.

"I only write about things I know, things I've experienced" states Shawnee "and I think that makes for a better song and better performance from me."

In 2010 Shawnee rejoined forces with the Subliminal Family to create the wildly successful, "Live Your Life" with Erick Morillo and Eddie Thoniek.

She has also had a Beatport #1 hit single "Where You Are" co-created with Junior Sanchez, Harry "Choo Choo" Romero and Alexander Technique.

Following those huge successes, Shawnee released the hit singles "Believers" and "Yesterday", co-created with Jose Nunez.

With several other hits-in-the-making in her pipeline, 2011 will mark Shawnee's most prolific one to date.

"I love music that has elements of jazz, pop, disco, loungy stuff, and some darker things.

I am a house music artist but the bottom line is that I'm a musician, one whose instrument is her voice, and that means unlike a lot of producer-driven music the personality of the person singing will be totally reflected in every second of every track. This is something that shines through most especially during my live performances."
---