Sergio Vargas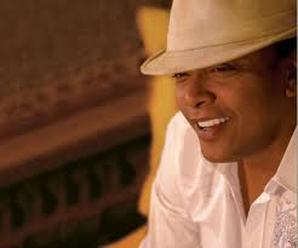 Talented Sergio Vargas is primarily a merengue singer, but has also earned acclaim for his ability to sing other forms of Tropical music, including ballads. He was born in the Dominican Republic and got his start singing with the local group La Banda Brava.

In 1980, he sang a version of José José's "Amor, Amor" and won second place in a talent contest. Two years later he had begun working with one of the country's most popular merengue artists, Dionis Fernández.

Vargas founded his band, Los Hijos del Rey, in 1986 and by 1988 had become a major star throughout Latin America where he began touring. Later that year, Vargas signed to CBS Records in the U.S. and his debut album eventually went gold. By 1991, he was recording with Sony and remains one of his country's top artists.

---