Scott Jamison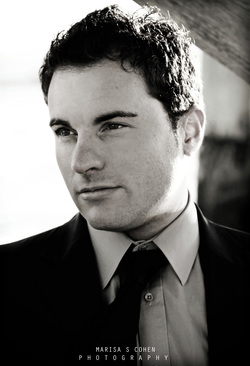 Scott Jamison was born an only child into a large Italian family in Boston, MA. From an early age, it was clear that Scott was a born entertainer. He was on stage singing, dancing and acting as early as Kindergarten. Scott's parents James and Debra gave him every opportunity to take any lessons that would help him excel with his music. They sent him for piano, guitar, voice and saxophone lessons. They also trekked him to every play and music auditions they could find.

After elementary years, Scott began shifting more towards his vocal lessons and began songwriting. His desire and love to be on stage really flourished. After graduating high school, Scott lost one of the closet people in his life and his mentor, his grandfather Leno. This was a very hard time for him, but burying himself in his music allowed him an outlet to express his sorrow. Singing lessons and dance classes fueled him to be better.

College years found Scott being "discovered" as a Ricky Martin look-alike. Scott began performing all over New England and New York, and continued to work on his vocals and dancing. Calls began coming in from all over the country for interviews on stations and talk shows. He did a few, but realized that he did not want to be compared to someone else as much as he admired Ricky Martin; he wanted to be known as himself. True to form being an independent, Scott walked away and took some time in the spotlight.

Fast-forward a few years to Scott meeting Lucas Prata. The two met through a mutual friend and quickly starting talking music and business and talked about working together someday. Scott and Lucas worked together on his first in studio track "Fun Love" which was produced by Dan Metreyeon and Lucas and written by Scott and Lucas. This is also when Scott began his business relationship with Ruben Martinez of Nene Musik.

Scott quickly realized that he loved being in the studio and seeing his lyrics come to fruition and was ready to get in there and work. His follow-up was working with Giuseppe D. and Victor Canales of Tune~Adiks on the production of "Take It" which was release February 2011 on Nene Musik Productions, Llc.

Scott continues to write from real life experiences and has so much still to show the world. His love for Dance music seeps from his veins, and coupled with his R&B / Soul roots, he's ready to lend his voice to some amazing tracks and take his career to new heights.
---