Ray J.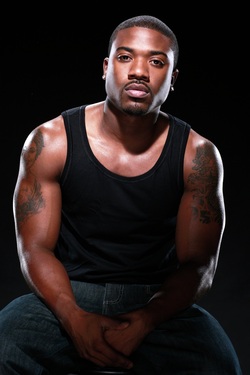 Arriving on the heels of big sister/R&B star Brandy, rapper Ray J parlayed his success on television into a music career at the age of 14. Born in McComb, MS, Ray J moved with his family to Carson, CA, when he was still a toddler, landing him in the center of the entertainment industry. He started auditioning for commercials at age eight, scoring several gigs until he caught the eye of comedian Sinbad, who was casting children for his upcoming TV show. Ray J got the role playing Sinbad's foster son until the show was canceled in 1993. From there, he began acting in movies, appearing in the films Steel and Mars Attacks! in minor roles.

At the same time, he was also itching to try his hand at the music industry, inspired by Brandy's early successes. He signed with Elektra in 1995, recording Everything You Want the following year with a set of superstar songwriters and producers behind him. In 1997, he performed in a television special with his sister, but despite the mainstream attention, he was dropped by Elektra soon after. His easygoing image and boyish looks appealed to the producers of Brandy's television show, Moesha, scoring him a role on the popular UPN series starting in 1999. He also started producing, putting together the music for several commercials and a few of the demos for his second record.

Still, when he stepped back into the studio he called on the Neptunes, Rodney Jerkins, Brycyn "Juvie" Evans, and several other hitmaking producers to help him compile This Ain't a Game, a pop-oriented record that featured more of his singing than his debut. The album dropped in 2001, but despite a strong promotional push from new label Atlantic Records, it wasn't the breakthrough success it seemed designed to be. It would be four years before he returned to music, but despite the lengthy absence, his high profile still commanded an all-star guest list. With help from Timbaland, R. Kelly, Mya, and Fat Joe, Ray J resurfaced with Raydiation (released on Sanctuary). All I Feel, issued through Koch, followed in 2008. The album was a success thanks in no small part to the double-platinum single "Sexy Can I." In 2009 the singer announced he would be starring in his own dating series on VH1 titled For the Love of Ray J and releasing a new album, Raydiation 2.~ Bradley Torreano.

---