Raulin Rodriguez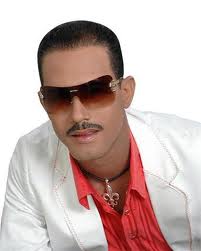 Raulín Rodríguez (born June 16, 1970) is a bachata artist, one of the first major bachata artists to have national success and popularize this style of music in the Dominican Republic.

Rodríguez was born in San Fernando de Monte Cristi, Monte Cristi, related to the Zapata family of Monte Cristi, in the northwest coast of the island. He toured with Antony Santos as a guitar player at age fifteen, and then went on to own band.

He has many international hits, including the songs: Nereida, Medicina de Amor, Soledad, and many more. While traditional bachata songs were often risque and suggestive, Raulin Rodríguez's idealized romantic lyrics helped the style achieve general social acceptability and to receive radio play.


---