Molly Smitten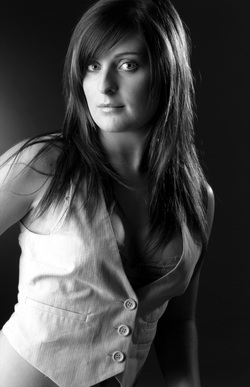 Molly started singing from a young age. This developed into a curiosity for all things music and she started song writing at the age of 12. She developed this hobby into something more serious by studying contemporary music at HND and degree level. This lead to her being introduced to a broad variety of acts and styles.

These influences lead to the forming of several bands in which Molly wrote and performed with. These bands shaped her creative style and in 2006 her dream of becoming a professional singer/songwriter became reality with the release of "Raindrops". After the success of "Raindrops", Molly was encouraged to write possible follow-up singles with co-writer in the group 'STUNT, Dave Valler. This resulted in the creation of "I'll Be There" and STUNTS debut album "Neon Nights" out sometime in 2009.

As well as the dance project 'STUNT', Molly is working on and collaborating with many other songwriters, producers and artists, creating a wide variety of music-some of which can be heard here.

---