Melissa Gorga - NJ Housewives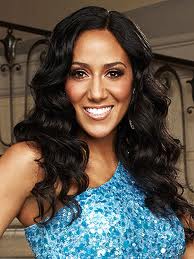 Melissa Gorga is a sassy Italian who is known for her witty and fun-loving personality. Melissa and Joe, her husband of 7 years and brother of Teresa Giudice, have three children: Antonia, 6, Gino, 4, and Joey, 2.

While she still enjoys being a stay-at-home mom, she is following her dream of being a recording artist. Melissa's debut single "On Display" was one of the top 10 dance songs on iTunes, and she has three new songs in the works.

Melissa is the newest celebrity ambassador along with music superstars Pitbull and Fergie for Voli Light Vodka, the world's first low-calorie vodka.
---