Lisa Lisa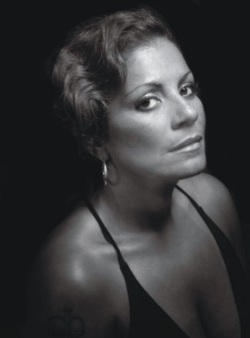 Lisa spent her youth entertaining in school productions, choir and church. At an early age she realized where she wanted to be…on stage. She had written, co-produced and performed her first original works by the age of 12. From that point on, she was on a mission to be heard. By joining theater groups, entering and winning talent competitions and pageants, she did what she loved doing.

In 1997, Lisa was crowned Miss Shoreline in the Miss America Scholarship pageant. She competed in the Miss Connecticut Finals, at Foxwood's Casino opening the talent portion to a sold-out audience--settting the tone for the rest of her professional life. Although she didn't walk away with the Crown, she did walk away with something more important, the direction she would take for the rest of her professional life.

Dancing is Lisa's other passion. She co-choreographs productions and dances professionally throughout the country. She's appeared regularly on the MTV's Global Groove with DJ Skribble, the MTV VMA's and at the premiere for the movie "Swordfish" starring John Travolta and Halle Berry.

She recorded her first single, "Rainfalls", with Alex and Leo Baskin, written by Artie Cabrera and remixed by Brutal Bill Marquez and Mike Ski. This single appears on "Xtreme Underground Volume 2" and Mike Ski's LP, "In 2 The Future", both on Xtreme Records.

"I'm Over You", her second release written by Lisa, produced by Giuseppe D. and released on Xtreme Records, launched her career in the dance industry. "I'm Over You" has enjoyed success throughout the United States as well as in Europe and Asia. Currently, she is performing in New York, Las Vegas, Miami, Chicago, and Philadelphia and will be appearing at other venues throughout the country.

---