Laura Enea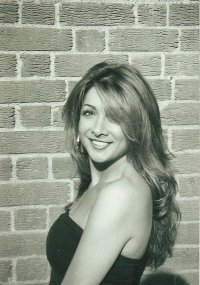 Laura Enea is known for being one of the most exciting pop/dance artists of the 90s. Her first single "This Is The Last Time" helped establish her into the pop music world. The song was featured on American Top 40 after gaining substantial airplay across the country. Laura appeared on national TV on Showtime at the Apollo, and she has traveled the World performing with the likes of CeCe Penniston, Arrested Development, Salt-N-Pepa and Sir-Mix-A-Lot to name a few.

Born in White Plains New York to an Italian family, with Grandparents who immigrated from Italy in the early 1900s. Laura spent most of her teen years visiting Italy during the summers becoming well versed in the Italian language. She began her singing career in school competing in talent contests. Later on she competed in "Showtime At The Apollo" and came in one of the top five places, she also entered a "Miss Italia" competition in Brooklyn NY and came in 1st place. She continued to sharpen her skills with vocal and dance training.

Encouraged and inspired by her family and a fierce determination to succeed, she continued trying to secure a record deal. Finally succeeding with Next Plateau Records in the early 90's. Laura and her producers wrote and compiled herself titled album "Laura Enea". The album which featured the song "This Is The Last Time" took off very well and debuted selling over 100,000 units. It went into the Top 40 on Billboard's airplay monitor chart. She toured for about a year throughout the U.S. and Europe. She also filmed the music video for "Say I'm Your Number One" in England. Shortly after Next Plateau /London Records released her second album "Catch Me Now" with the same title song.

After taking a hiatus from the music industry to run two very successful businesses, Laura has decided to make a comeback. She started recording again and this will not be the last time you hear from her!


---