Kristy Morgan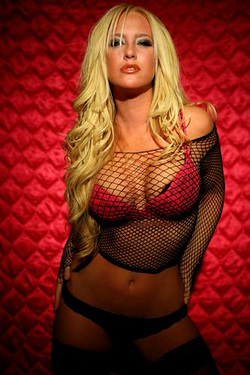 Kristy is a former Playboy model from Westchester, New York. She is one of the 15 sexy lesbians vying for the love of entertainer; model and MySpace personality Tila Tequila in the MTV reality show A Shot at Love 2 with Tila Tequila.

The controversial Bachelor-style reality dating show pits 15 straight guys with 15 sexy lesbians for a shot at Tila's love while they live inside her house.

As Tila is a former Playboy model herself, she already has something in common with the bisexual bombshell.

---