Jowell & Randy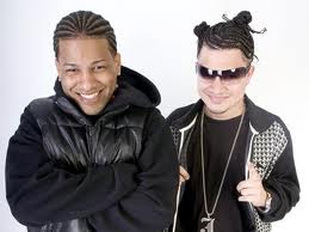 Puerto Rican reggaeton duo Jowell & Randy spent years establishing themselves individually before joining together and rising to fame within a few years' time.

Jowell (born Joel A. Muñoz Martinez in Springfield, MA, in 1982) and Randy (Randy A. Ortiz Acevedo; San Juan, Puerto Rico; 1983) each became involved with the burgeoning reggaeton scene during the late '90s. It was only once they joined forces as a duo à la Zion & Lennox -- with Jowell supplying the raps and Randy the melodies, for the most part -- that they truly began breaking into the recording industry, however. In particular, Jowell & Randy were a constant feature on Boy Wonder's series of popular Chosen Few compilations: Chosen Few: El Documental ("No Queiro Guillaera," 2004), El Draft 2005: La Nueva Generación del Reggaeton ("Siguelo Bailando Solita," 2005), and Chosen Few: El Documental, Vol. 2 ("No Voy a Parar," 2006).

The duo's profile was increased significantly by Randy's guest features, especially De la Ghetto's "Sensacion del Bloque" (2006) and Tito el Bambino's "Siente el Boom" (2007), both of which were hits. In 2007 Jowell & Randy debuted as part of the group Casa de Leones, racking up a big hit with "No Te Veo.
---