Jose Alberto " EL Canario"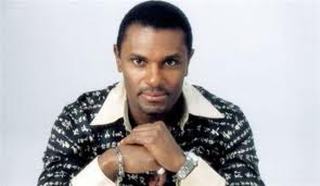 A master improviser, Jose "El Canario" Alberto is one of Latin music's most influential young vocalists. Since attracting international attention as the musical director of Tipica '73 in October 1977, Alberto has gone on to record ten exciting albums of salsa music with his New York-based band Jose Alberto "El Canario" Y Su Orquestra. A native of Santa Domingo, Alberto moved with his family to Puerto Rico at the age of 7.

Inspired by Latin music, Alberto sharpened his vocal skills at Las Antillas Military Academy. Moving to New York in the early '70s, Alberto sang with a lengthy list of orchestras.

Working with Tipica '73, Alberto began working with such top-ranked Latin musicians as Johnny Rodriquez, Sonny Bravo, Mario Rivera, Leopoldo Pineda, Nicky Marrero, and Alfredo de la Fe. Forming his own band in 1983, Alberto was one of the first artists signed to the Tropical division of Ralph Mercado's RMM label.

In addition to performing with his band, Alberto has periodically performed with Latin vocalist Celia Cruz.

---