John Kano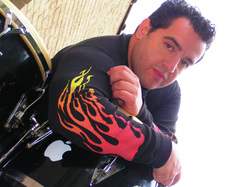 John Kano, the double edged sword; known for his hit song writing abilities and his floor rumbling Latin beats as Havana Funk now brings you an emotional dance bomb with his new release "Memories".

"Memories" is not just another dance beat but a song with very apparent emotional values that gives meaningful content to the dance floor.

The remixes by Italian producer Rivaz add a whole other dimension with a tracky fun sexy vibe. This song is guaranteed to produce nostalgia and live in the "Memories" of your audience.
---