J Martin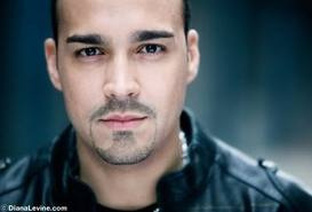 The new bachata sensation J'Martin, was born in Queens, New York of Dominican parents, Anthony Espinal J fly adolescence' Martin, with his family, start a new life, then decide to live in Santiago, Dominican Republic. It was right where J'Martin knew the sounds typical of this culture, which led to the musical talents of this great artist, sounds like the Ripiao Perico, Bachata Ballads and "Cabaret."

J's career 'Martin began in 1994 with the group Baby Band, which had its compositions and talent as lead singer. At the end of the group, J'Martin was part among other bands. But not until 2010 that she went solo with the album "Para Ti", which merges with bachata ballad melodies and effects of R & B, creating the "Bachata Pop."

"Para Ti" is a production of Matetraxx which contains 13 tracks, 9 of which are compositions of the artist, including "Me Voy Triste", "I'm Your Type" and his first single "Try." "Try" has a great public acclaim and got him to J'Martin the title as the first Dominican to reach the top of the Billboard charts with their first single.

J'Martin still cannot believe what he has accomplished, so he said. "I have no way to express the emotion I feel at this moment of truth I am very surprised, I wrote this song under a mango tree in the Dominican Republic and never thought I would get to this level. I feel like I was floating on air"

"Para Ti" was released in May 2010 under the independent label Movement Entertainment.

---