Holly Madison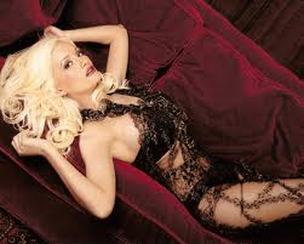 Holly Madison is widely considered to be one of the most beautiful and sexy women in the world today. With a classy and iconic look, a worldwide fan base and a head for business, Holly has transformed into a mainstream celebrity, emerging as a worldwide "it" girl.

Born on Dec. 23, 1979 in Astoria, OR, Holly's family moved to the sparsely populated Prince of Wales Island in Alaska shortly after her birth. After moving back to Oregon, Holly developed a passion for acting and enrolled at Portland State University where she studied theater and psychology. After two years at PSU she transferred to Loyola Marymount University in Los Angeles.

It was her work on the hit reality show "The Girls Next Door" that catapulted Holly into the mainstream and into the homes of millions of viewers. Her sense of humor, hard work and "hometown" common sense won the hearts and minds of America and made Holly one of the most popular women in the world today. She has made appearances on Larry King Live, The Ellen DeGeneres Show, The Late, Late Show With Craig Ferguson, The Today Show, Chelsea Lately, The Tyra Banks Show and Last Call With Carson Daly.

Holly worked as a photo editor for Playboy Magazine for several years; directing, producing and editing the Playmate pictorials for the magazine each month. She has co-written a book The Girls Next Door with her fellow girl friends Bridget Marquardt and Kendra Wilkinson and has made numerous television and movie appearances, such as House Bunny, Scary Movie 4, Curb Your Enthusiasm, Entourage, General Hospital, The Apprentice and many others.

Holly is currently headlining Las Vegas's Peepshow at the Planet Hollywood Hotel and Casino. She is also shooting a new reality series based around her new life in Vegas and the friends who moved out to support her and follow dreams of their own.

Holly's was the most searched name on Yahoo.com several times (5 weeks in 2008, 1 week in 2009) and has appeared on numerous magazine covers.

---