Elvis "El Camaron" Martinez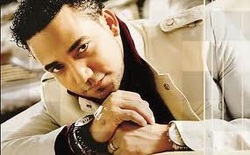 Elvis Martínez, aka El Camarón, is a popular bachata performer whose career got off to a fast start in the late '90s. Born in San Francisco de Macorís, Dominican Republic, Martínez is not only a singer but also a songwriter and guitarist. In the mid-'90s he joined the stable of Premium Latin Music, a bachata label also home to Aventura, and made his full-length solo debut in 1998 with Todo Se Paga. The album proved popular as well as critically successful, winning an ACE Award in the category of Revelacion del Año (awarded by La Asociación de Cronistas de Espectáculos de Nueva York -- in English, the Association of Latin Entertainment Critics).

Martínez released four additional albums on Premium Latin Music -- Directo al Corazón (1999), Tres Palabras (2002), Así Te Amo (2003), and Descontrolado (2004) -- and enjoyed further success; for example, "Así Te Amo" won a Casandra Award in 2004 for Best Song of the Year while Martínez himself was nominated for a Premio Lo Nuestro award in 2004 for Best Traditional Tropical Artist. Martínez subsequently left Premium Latin Music (which consequently released the greatest-hits album La Historia de Elvis Martínez in 2005) and switched to Univision Records for Yo Soy Más Grande Que El (2005). His best-selling album to date, Yo Soy Más Grande Que El featured the hit singles "Tu Traicion" and "Yo No Naci Para Amar." The partnership with Univision was short-lived, however, as Martínez switched labels once again, moving to Universal Music Group for La Luz de Mis Ojos (2007), which spawned the hit single "Lento y Suave."
---