Domenic Marte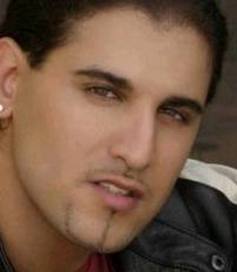 DOMENIC MARTE, born in theoutskirts of Massachusetts, is of Dominican and Puerto Rican descent with the capacity to interpret and perform outside the sometimes confirming realms and speculations set forth by specific musical genres flowing from these two Caribbean wonderlands as he cleverly fuses rhythms, sound and talent effortlessly in his production, "DESEOS DE AMARTE".
Domenic Marte also came in with 3 nominations In Premio Lo Nuestro 2010. Domenic Marte was nominated for song of the year with ERES ASI against 4 other great singers on the voting ballad. Nominee's included Gilberto Santa Rosa, Grupo Mania, Adventura, & Luis Enrique. This is an honor just to be nominated with these great singers. A sure sign not to let his music pass your ears and missing out on a very good album that any person can enjoy for their listening pleasure.

The last single off the DESEOS DE AMARTE Album "ESE SOY YO (REMIX)" is sizzling in every sense of the word; a modern day Bachata, spiced with Latin emotion, passion, style and flavor, produced by GIO and brilliantly written by Domenic Marte, but it's DOMENIC's soulful sense of interpretation that makes the song sultry and alive.

---