Daniella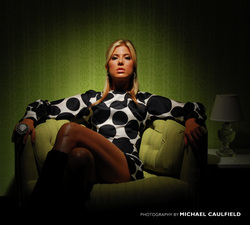 Toronto-born DANIELLA (Daniella Pavicic) has climbed charts throughout the world with a 21st century pop sound influenced by dance, electro, and hip-hop. Now living in Los Angeles, she continues to cross-over to the mainstream with innovative projects uniting her diverse influences.

HER SMASH SINGLE "EVERY WORD" with ERCOLA (remix by WENDEL KOS) HIT NO. 1 ON THE BILLBOARD HOT DANCE AIRPLAY CHART, remaining on the chart for 46 weeks AND SPENT 12 WEEKS ON THE GLOBAL DANCE TRACKS CHART.

The official "Every Word" video aired on MTV Dance in the UK and on Canada's BPM TV. Spins on New York's Pulse 87, Party 105, Toronto's Z103.5 and the UK"s BBC radio 1 continue, as DANIELLA wraps up production on her next few singles. The production of her first solo album is underway.

---