Cynthia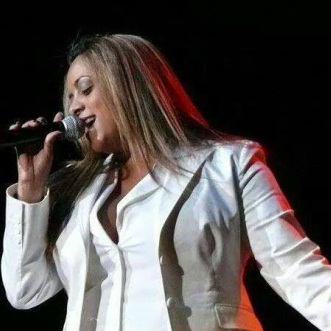 Cynthia began her singing career in 1987, shortly after sharing her desire to pursue music with her close friend and up-n-coming freestyle artist, Safire, who hooked her up with several auditions. One such try out was with producer, Mickey Garcia, who also owns the now-infamous record label, Mic Mac Records. Mickey was so impressed that he signed Cynthia to a five year contract.
In the ensuing period (1988-1993), Cynthia issued a pair of albums - a self-titled debut, Cynthia I, which featured classic hits such as "Change on Me," "Endless Nights," and "Thief of Hearts," as well as Cynthia II, which spawned two Billboard Hot 100 singles, "Dream Boy/Dream Girl" feat. Johnny O (#53) and "Break Up to Make Up"(#70). That success, along with the support of mainstream radio play throughout the U.S., blessed her with performing multiple shows every weekend while building a loyal following.
Despite a fruitful relationship with Mic Mac, Cynthia declined to record any more albums for the label, sensing that she should branch out into other musical styles (she correctly felt that freestyle would soon decline in popularity). In 1994, she was quickly snatched up by well-known dance producer Joey Gardner who signed her to Tommy Boy Records. Her first single, "How I Love Him" (which included a cameo by hit artist, K7), and reached the Top 15 of the Billboard Dance Chart
As Cynthia's career continued to evolve into more of a "club music" direction, "Like A Star" was released in 1997. "Like A Star" peaked at #28 on the Billboard Dance Music chart, partly due to the inclusion of Todd Terry remixes, further proving her club music direction was paying off. Yet, in 1998, at the prompting of her loyal freestyle music fans, Cynthia released "If I Had The Chance" which, interestingly, broke the Billboard Hot 100 and peaked at #83. It was the first time she'd broken the Billboard Hot 100 in seven years!
Unfortunately, the album she was recording never materialized due to a reorganization within Tommy Boy Records.
Aside from the 2005 duet, "I Can't Change Your Mind," with long-time friend and fellow music artist, Lisette Melendez, Cynthia did not released new music due to her busy schedule managing outside businesses. Yet, with the support of her loyal fan base, she has continued to perform 4-5 shows throughout the U.S. every month.
In 2014, Cynthia rediscovered her music passion and, recently, recruited additional expertise to her team including Nene Musik Productions, Llc. as well as industry veteran, Gary Sipich. They'll be working alongside Fever Records to assist her in recording new music, once again. "I have known Ruben Martinez and Gary Sipich for many years and they are a great fit to help me launch this new vision for my career. I look forward to continuing this journey with my now expanded team" says Cynthia.
Her new website
www.officialcynthia.com
has already launched and will feature new Cynthia news, show schedule, merchandise, and a fan club.
But, most importantly, Cynthia has been busy in the studio working with chart-topping writers/producers from the U.S. and Europe and readying her new single to be released in early 2015!
Get ready for the next "music" chapter of Cynthia's life…
---