Coco Star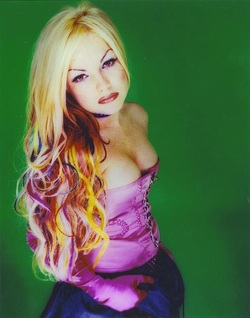 COCO STAR is one of the biggest dance vocalists of all time. Internationally known for her unique gospel voice which is heard worldwide on all new and old remixes 'TOCA'S MIRACLE/I NEED A MIRACLE 08' with the FRAGMA producers, KLM and MATHEW ROBERTS when she released it on Positiva as ''COCO'' ''I NEED A MIRACLE'' 1997/2000/2008. Coco has been no1 in 17 other countries to date. She has entered the UK pop charts 5 times, performed live on national TV and radio including all top radio stations and TV shows such as, THE PEPSI CHART SHOW, CDUK, TOP OF THE POPS, T4, PRINCE CHARLES PARTY IN THE PARK, alongside BRIAN ADAMS, BRIAN MAY (QUEEN) SUGAR BABES, GABRIELLE, WESTLIFE and NELLY,LIL KIM STATESIDE and this summer with ULTRA NATE in BARCELONA. She has recently been NO1 in GERMANY, BRAZIL AND NO2 in AUSTRAILIA. As well as NO16 IN THE UK MAIN POP CHARTS. She also appeared in the 2000 release Toca's Miracle football themed video to promote her song worldwide, which is still played every day on MTV and main music channels.

COCO fronts one of the 5TH BIGGEST SELLING DANCE ANTHEMS WORLDWIDE OF ALL TIME, winning her the NO1 spot back in 2000 in the UK and many other countries, also winning her the award for excellence in late night entertainment ''THE DANCE INTERNATIONAL PA OF THE YEAR AWARD''...as the best live performer voted by club managers and promoters worldwide...and also performing live at LONONS DANCE STAR AWARDS in front of thousands.

Coco is a signed SINGER/SONGWRITER to some of the biggest record labels around, POSITIVA EMI, SONY BMG, MINISTRY OF SOUND, and VIRGIN.

She is highly respected for her ARETHA FRANKLIN style vocal techniques and writing versatility. Coco has worked with very well respected bands and artists in the industry and here are just a few of them ''THE BRAND NEW HEAVIES, TIMMI MAGIC of the (THE DREAM TEAM)..Whom she wrote their last top 20 hit for ''IT AIN'T ENOUGH'', n CRAIG DAVID, ROB DAVIES AND VICTOR IMBRES (TOCAS MIRACLE SONGWRITERS), TOMMY D. She was also asked to write top lines for GERI HALLIWELL, AXWELL, KELLE LE ROC and so many more well known artistes. Coco has toured the world with many of her released and unreleased material, TOCA'S MIRACLE, LOVING ARMS and TRACK ENERGY 52/CAFE DEL MAR ''REACHING OUT'' always leaves the crowd feeling HIGH!.

Dubbed as a young CHAKA KHAN by '' BLUES AND SOUL'' Magazine and sounding like ARETHA FRANKLIN by her recent performance at THE BIGGEST GAY FESTIVAL IN EUROPE ''THE CIRCUIT FESTIVAL'' who will all tell you her show is not to be MISSED! Her huge gospel voice and range contradicts her tiny petite frame and her blond hair and image, which just adds to the wow factor when you see her live!. She never fails to raise energy levels or the hairs on your neck!!Her style is unique and colorful and very sexy ....always stunning the crowds worldwide with her signature rendition of TOCA'S MIRACLE.... Acapella style where ever she performs!. Coco's sexy, theatrical and animated energetic performances always leave the crowds wanting more and to see her live again!...

EXPECT MANY MORE UNFORGETTABLE HITS AND PERFORMANCES FROM THIS INCREDIBLE TALENT...coco is a true STAR!

---