Anna Paquin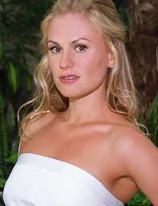 Sookie never assumed dating a vampire would be a piece of cake, but now twice-orphaned, the telepathic waitress has had her life turned upside down by the supernatural.

While her friends and family all struggle with their own demons — sometimes literally — Sookie does her best to navigate the strange new world Bill has introduced her to. Their relationship fills her with equal parts bliss and fear, but the one thing that worries her most is that maybe she's not as horrified as she should be.


---
Stephen Moyer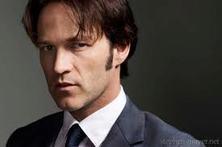 The 173-year-old vampire's return to his ancestral home of Bon Temps has been anything but tranquil.

In love with Sookie — and struggling to reconcile their complicated lives — Bill also finds himself warding off threats from a growing cadre of powerful vampires. Throw in the responsibilities of his newly turned fledgling Jessica, and it's almost enough to make Bill yearn for the good old days of lurking in the shadows.


---
Sam Trammel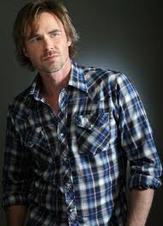 Ever since vampires arrived in Bon Temps, manning the local bar has felt a lot more like running an asylum.

Amidst the commotion, Sam has yet to come to terms with his own crisis — that he's a shapeshifter living secretly among humans. And as long as he keeps running from his past and hiding the truth from those he's closest to, it will continue to haunt him.


---
Michael Raymond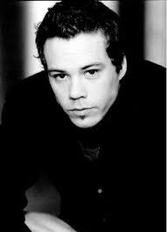 One of Jason's friends from the road crew, Rene has been shacked up with Arlene long enough that he's basically a member of the family.

As a stand-up guy in love, he'd like to settle down and have some kids of his own, though Arlene feels taxed enough with the children from her previous relationship.


---
Alexander Skarsgard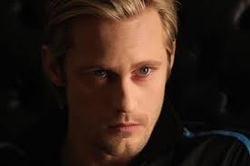 An old and powerful Nordic vampire, Eric's cold will commands as much respect as his impressive stature.

His expert political scheming and general disdain for human life won't win Eric any friends, but despite his cold manipulations, there's something undeniably attractive about him.


---
Lizzy Caplan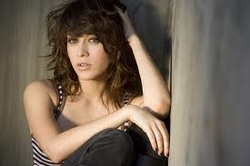 A privileged upbringing, a Wellesley education - Amy has left it all behind to find a more "authentic" existence on the road.

She's a firm believer in the philosophy of Gaia and has found the ultimate tool to commune with the earth: Vampire blood.


---
Carrie Preston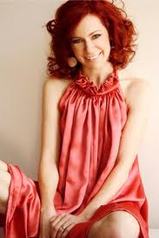 Divorced with kids at home, Arlene is pushing into her forties and in complete denial about it.

Her last boyfriend, Rene Lenier, turned out to be a crazed serial killer, which hasn't helped her odds of finding a father for her children while hustling burgers to the crowd at Merlotte's.
---
William Sanderson
Widely respected in a town where many residents remember him as a childhood authority figure, Bud tries to do right by everyone as much as possible. He doesn't understand people's sudden fascination with vampires, however, and his job was a lot easier before the creatures started showing up.
---
Adina Porter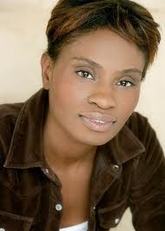 Tara's mother has become a mean drunk - through years of practice.

Nowadays, she mostly just boozes herself into quiet oblivion on the couch, though the decrease in drama has done little to ease her daughter's burden.
---
Kristin Bauer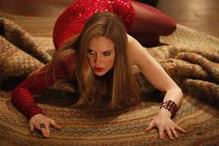 As Eric's offspring and primary aide, Pam knows how to advance her maker's various agendas (while pulling off one hell of a skirt/sweater combo).

Beneath this vampire's polished demeanor, however, lies the lethal instinct that has made her an asset to someone as ruthless as Eric.


---
Mehcad Brooks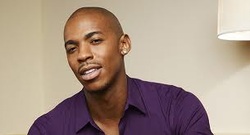 A beneficiary of Maryann's hospitality, Eggs exchanged a dangerous and crime-ridden past for the security of lounging poolside at her house.

It's unclear — especially to Tara — how long he's been in Maryann's circle and exactly what their relationship has involved.
---
Michael McMillian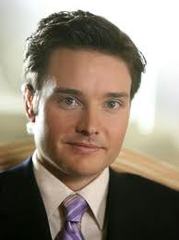 The new face of the anti-vampire movement, Steve knows not only how to work crowds into a frenzy, but also put the American media machine to work for him.

Forced to take the reins of the Fellowship of the Sun after his father was killed in a suspicious car accident, Steve has no intention of letting a bunch of bloodsucking monsters nudge humanity out of the picture.
---