The Sopranos Characters Bio

Michael Imperioli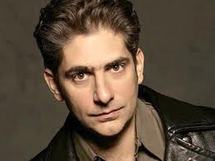 Christopher Moltisanti is Tony's nephew and Carmela's first cousin. His father Dickie Moltisanti was something of a mentor to the youthful Tony. So when the senior Moltisanti was shot to death, Tony, in turn, took Christopher under his wing. As Christopher remembers very little of his father - he was still in diapers when Dickie was killed - Tony's the closest thing he's ever had to a paternal figure.

Under Tony's tutelage Christopher became a cugine and eventually a made man - but his ascent wasn't smooth. For one thing, Christopher is impulsive, and his impulses are often violent: he once "handled" a negotiation with a rival garbage concern by turning their representative into refuse and hauling him to Staten Island - without permission. For another, Christopher wasn't always one hundred percent certain that this thing of ours was the thing for him. He has more than once explored the possibility of a film career, going so far as to befriend some Hollywood types and write a screenplay entitled, "You Bark, I Bite." But when Tony got wind of it, he barked an ultimatum: if you're with the Soprano crew it's "every fucking second of every fucking day." Christopher's been a devoted "family man" ever since. When his fiancée Adriana tried to convince him to turn for the Feds, he had to face the ultimate decision: rat out Tony and enter witness protection, or rat out Adriana to Tony and get her killed. In the end, Christopher couldn't imagine leaving the only life he's ever known.

Christopher's "recreational" heroin use is another ongoing struggle; when it became a full-blown addiction, he became a serious potential liability to Tony and the rest of the organization. Rather than "put him out of misery" as Junior advised, Tony sent him to rehab.

He still struggles with urges and dips in every now and then - including a drug-fueled secret relationship with Julianna Skiff, the real estate agent who had been a romantic interest of Tony's -- but for the most part Christopher tries to walk a straight line. Learning that his girlfriend Kelli Lombardo was pregnant, he surprised everyone by announcing their marriage, and soon made an offer on a house for their new family.

---
Robert Baccalieri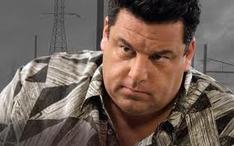 Robert Baccalieri, Jr., AKA Bobby Bacala, is a stalwart soldier in the Soprano organization. "Bacala" is salted cod, and at first glance, Bobby can appear to be a fish out of water. He's quiet and sweet tempered, and even among a bunch of guys sporting pasta bellies, his stands out. Bobby's obesity often brings him scorn from the other wise guys; Tony himself has warned Bobby "get off my car before you flip it over," and that he should "seriously consider salads." But Bobby is loyal to his deeply buried core, and doesn't shirk the physical requirements of his job. When Tony needed muscle to crack down on a demonstration at a construction site, Bobby was in the thick of the fray, wielding a crowbar with the best of 'em. When Tony needed someone to help him find Christopher and Paulie, who were lost in the pie barrens, Bobby's experience as a deer hunter was just what he needed.

Bobby had reported directly to Junior. Initially, he replaced the late Mikey Palmice as Junior's personal assistant, and was promoted to run Junior's loan shark business. Despite Junior's cantankerousness, father figures are important to Bobby, and he had grown to love and respect the old capo. With the shooting of Tony, however, Bobby has been very careful with his visits to Junior.

Bobby had reported directly to Junior. Initially, he replaced the late Mikey Palmice as Junior's personal assistant, and was promoted to run Junior's loan shark business. Despite Junior's cantankerousness, father figures are important to Bobby, and he had grown to love and respect the old capo. With the shooting of Tony, however, Bobby has been very careful with his visits to Junior.

Bobby was very close to his own father, famed DiMeo button man Robert Baccalieri, Senior. When his father died in a car crash after doing a hit for Gigi Cestone, Bobby was inconsolable. Tragedy, in the form of yet another fatal automobile accident, came to Bobby again recently. This time the victim was his wife, Karen, the mother of his two children. Utterly devoted to Karen - he was known to be the only made man who didn't have a goomara - Bobby nearly suffered a breakdown at her wake.

He was pulled from his grief by an unlikely savior in the form of Janice Soprano, who seemed determined to forge a relationship. Bobby eventually came around and married Janice, who quickly embraced her new role as step-mom to his kids, showing up at their soccer games. But when her temper got out of hand -- she attacked the mother of a peewee soccer player and got arrested for assault -- Bobby gave her an ultimatum: go see an anger management specialist, or "this with us ain't gonna work out." Janice agreed to get help.

---
Frank Vicent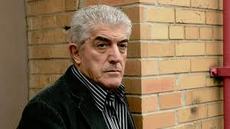 A longtime captain in the Lupertazzi family, Phil Leotardo was one of several wiseguys who were sent to prison in the "Mafia crackdown" of the 1980's. Phil was always very good at his job; he has an alleged twenty-seven hits to his credit and can literally scare the piss out of people. When he was released from prison, he didn't waste any time getting back on the payroll.

But the "thing" Phil returned to has seen a lot of changes while he was away, and it's about to go through some more. Shortly after Phil rejoined the Lupertazzi organization, Carmine Sr. suffered a fatal stroke before naming his successor. Phil chose to throw in his lot with Johnny Sack, Carmine's second in command, instead of the old don's son, Little Carmine. It proved to be a wise choice. But when Tony B. retaliated against Phil's younger brother, Billy, for killing Angelo Garepe, it set off a near-war between the New York and New Jersey organizations - despite assurances that Tony B. was acting on his own. Phil wanted his revenge: he planned to torture Tony B. before taking him out himself. When Tony Soprano wouldn't let him, a lot of animosity was left between them.

The bad blood between Tony and Phil continued with the tense truce that developed with Johnny Sack's incarceration. Constantly pushing and tweaking Tony, Leotardo has never showed him the respect he deserved as a boss. But just as the insults between the two began escalating to murder and arson, Phil suffered a heart attack, prompting Tony to make a bedside plea for peace.
---
Tony Sirico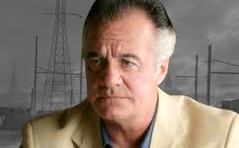 Peter Paul Gualtieri, arguably the most meticulously coiffed and manicured capo in the Soprano crew, was something of a child prodigy. He first displayed the skills he'd utilize in his chosen profession at the tender age of nine: while other kids were dreaming of wielding a bat like the Mick, Paulie was deploying one on a schoolmate's skull. In and out of juvenile correctional facilities for the next several years, Paulie eventually dropped out of school altogether; at seventeen, he became an enforcer for Johnny Boy Soprano. Thereafter his movement up the ranks was steady, albeit punctuated by the occasional prison stretch and an army hitch abbreviated by a Section 8.

Is Paulie mentally unstable? He's highly superstitious and has a violent - at times literally murderous - temper, as well as a distrust of others that borders on the paranoid. But those qualities don't particularly distinguish him from his associates. He's openly admitted to seeking professional counseling, although he disapproves of Tony's therapy. That Tony's shrink is a woman "don't compute" for Paulie, whose "issues" with the opposite sex are common knowledge. Though he's had his fair share of goomars, the only Mrs. Gualtieri has been Nucci, Paulie's mother - on whom he dotes with the reverence of a true son of Italy.

Paulie's philosophy of life is simple: as long as everybody who's supposed to kick points to him does, so that he can in turn kick his points to Tony, all's right with the world. But recent decisions by Tony - that resulted in a considerable drop in Paulie's earnings - have made Paulie less sanguine about the way of the world. He went so far as to tell his sorrows to Johnny Sack and even paid a visit to Carmine Lupertazzi, considering a switch his allegiance to the New York organization. But when the old don didn't know who he was, a chagrined Paulie quickly hightailed it back to Tony, rekindling their relationship with an envelope full of cash.

Paulie's general disillusionment became even more profound when he learned that Nucci, the woman he believed was his mother, was actually his aunt, and that his real mother was his dying Aunt Dotty, a nun. With his world upside down, he also learned that he has early-stage prostate cancer.

---
Federico Castelluccio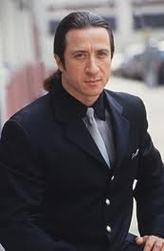 Furio Giunta was the one member of the Soprano crew who was literally a son of Italy. A native of Naples, Furio was in the employ of elderly mob boss Zio Vittorio when he came to Tony's attention. In Naples to broker a deal for stolen Mercedes, Tony got to witness Furio's professional skills up close: during an incident where it appeared that gunshots were being fired at Zio Vittoria, Furio unhesitatingly shielded the old man with his own body. When it turned out that the "gunshots" were only errant firecrackers lobbed by a teenager, Furio and his comrades severely beat the boy anyway. Impressed by this display of loyalty and ferocity, Tony imported Furio to New Jersey and installed him at Artie Bucco's restaurant. As far as the INS was concerned, Furio was a highly skilled mozzarella maker. To people who owe Tony Soprano money, he was a pony-tailed nightmare.

As it turned out, Furio's stay in the States was not a long one. Although he became a valued member of Tony's crew, he was never fully at home in the Garden State. In addition, he found himself in an impossible personal predicament; he had fallen in love with Carmela Soprano. On a trip home for his father's funeral, Furio's uncle advised him that he had two options: he could either stay away from Carmela . . . or kill Tony. Furio made his choice. He returned to the New Jersey long enough to put his house on the market, then took a one-way flight back to Italy. He hasn't been heard from since.

---
Vicent Pastore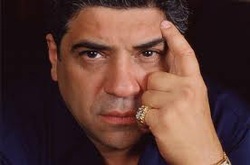 The late Sal "Big Pussy" Bonpensiero was the big brother Tony never had. Heavy-set and gregarious, he valued family above all else and had a special knack with kids. His own children adored him, and for years he was a Santa Claus nonpareil at the Satriale's Christmas party. Meadow and Anthony, Jr. were the only kids in their neighborhood with a doting Uncle Pussy, and he was an important part of many Soprano rites of passage: he was A.J.'s confirmation sponsor and on the night Tony lost his virginity, Pussy took him out for a steak.

But just because Pussy had a soft spot for kith and kin doesn't mean he was a pushover. He made his bones with Johnny Boy Soprano's crew, and rumor has it he acquired his nickname because he was once a cat burglar. (The "Big" was appended to distinguish him from another wise guy with a feline moniker, Little Pussy Malenga.) Killing was a part of the job, and Pussy was called on to "step up" several times during his career. He was unsentimental about it: "The more of them you do, the better you'll sleep." There were times, though, when dispatching someone was emotionally gratifying, as when Pussy and Tony personally executed Matt Bevilaqua for taking part in a hit on Christopher.

Ultimately, it was his love of family that was Pussy's undoing. Caught smuggling heroin, the FBI offered him a choice: become a confidential informant or spend the rest of his life in a federal penitentiary. To say it was an agonizing decision is a supreme understatement. If Pussy helped the feds get Tony, he was betraying a man he loved, a guy who would catch a bullet for a friend. If Pussy didn't cooperate, he'd be in prison - isolated from his children and with no way to pay for the college education that would keep them from ending up like their father. Pussy agreed to wear a wire.

One morning, Tony, Silvio and Paulie took Pussy for a boat ride and, when they were far enough from shore, confronted him. To his credit, Pussy didn't live up to his name in his final moments. He made an attempt to talk his way out of it - it's expected in these situations. But when at last guns were drawn, Pussy asked only for a seat and that they aim away from his face. Afterward, Tony, Paulie and Silvio wrapped Pussy's body in chains, pushed it overboard and headed back to shore. It was a painful rite of passage for all involved.

---
Dan Grimaldi
In theory, a made man's professional family is his number one priority; all else - including his blood relatives - comes second. No one has had a harder time adhering to that tenet than Patsy Parisi. A soldier in Junior's crew who later joined Paulie Gualtieri's, Patsy knows firsthand the pain that comes when allegiance to one family comes into conflict with the other.

Patsy had an identical twin, Phil (AKA Philly Spoons) Parisi, his kid brother by eleven minutes. Philly was also a made member of Junior's crew and when Junior was arrested on RICO charges, Philly assumed more responsibilty. But Philly ran afoul of Tony, who discretely ordered a hit on him. Philly's death devastated Patsy and in the weeks that followed, he drank heavily and started blabbing that he knew who'd killed him. Unknown to Tony, Patsy even showed up drunk in his backyard one morning and aimed a revolver at him through the kitchen window. Patsy didn't shoot, however; instead he urinated in the pool and left. Later, Tony had a heart-to-heart with Patsy, reminding him of all the good things in his life and advising him to put his grief behind him.

And, it appeared he had, and was once again solidly in the ranks. But when Christopher was made interim capo of the Gualtieri crew during Paulie's jail stint, Patsy, who had seniority, couldn't help but feel slighted. He acted out, defying Christopher's orders and once even getting into a fight with him. Now, it seems, Patsy has managed to get over that incident, too. But with Patsy, you never really know.

---
Joe Gannascoli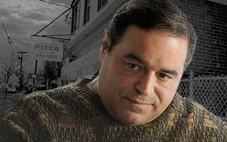 Vito Spatafore, scion of the Spatafore Construction family and cousin of the Apriles, was a member of the late Ralph Cifaretto's crew. That crew has seen a variety of capos come and go in the last few years - before Ralph it was Gigi Cestone, and before Gigi it was Richie Aprile - and Vito was loyal to all of them. Relatively mellow for a made man, Vito rarely lost his temper, even when his sizable girth was the subject of his comrades' jokes.

Vito was no pushover. When his little brother, Bryan, was put in a coma by a head case named Mustang Sally, Vito spoke directly to Tony and made his point clear: "I want this c**ksucker to bleed from his ass." And, when Ralph ordered the hit on Jackie Aprile, Jr., it was Vito who fired a bullet into the back of his own cousin's head.

But Vito had one very not-so-wiseguy proclivity, and when he was spotted by a couple of enforcers at a gay night club decked out in leathers, his double life began to unravel. He ultimately fled Jersey, and even fell in love with a New Hampshire diner owner, but he found himself drawn back home to the only life he had ever known. The decision proved fatal, as his cousin Phil Leotardo, who was outraged that Vito had disgraced the family, ordered a particularly grisly hit on him. That, in turn, incensed Tony, since Phil had stepped over the line into DiMeo family business.


---