Kevin Dillon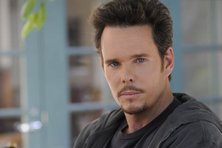 New York native Kevin Dillon garnered attention for his roles in Oliver Stone's films, 'Platoon' and 'The Doors.' He also starred in the cult classic, 'The Blob' and the poignant film, 'Immediate Family' opposite James Woods and Glenn Close.

Kevin then landed a series regular role on 'That's Life' for CBS and recurring roles on the critically acclaimed series 'NYPD Blue' and '24.'

Dillon starred opposite Kurt Russell and Gene Hackman in Wolfgang Peterson-directed 'Poseidon Adventure' for Warner Brothers and was most recently seen in 'Hotel for Dogs' opposite Lisa Kudrow, Emma Roberts and Don Cheadle for Dreamworks.

Kevin resides in LA, golfing on his free days and frequenting New York whenever possible.
---
Kevin Connolly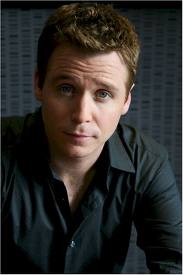 Kevin Connolly was nominated for a Golden Globe in 2009 for his role as Eric, Vice's childhood friend-turned-manager. On the big-screen, he was most recently seen in the ensemble film 'He's Just Not That Into You," starring opposite Jennifer Connelly, Scarlett Johansson, Drew Barrymore, Jennifer Aniston, Ginnifer Goodwin, Justin Long, and Bradley Cooper. He also makes a cameo in katherine Heigl's new film 'The Ugly Truth.'

Connolly recently directed music videos for rap artist The Game, featuring Ne-Yo, as well as the band Blackcowboy, starring supermodel Giselle Bundchen. He also directed the indie feature 'Gardener of Eden,' a dark comedy centering on alienated youth in suburban New Jersey. The film, produced by Leonardo DiCaprio, Brad Simpson and Allen Bain and starring Lukas Haas and Erika Christensen, premiered at the 2007 Tribeca Film Festival. Connolly made his directorial debut with the 2003 short 'Whatever We Do,' starring Robert Downey Jr., Amanda Peet and Zooey Deschanel. The film premiered at the Sundance Film Festival.

Connolly was also seen on screen in 'The Notebook,' the big-screen adaptation of Nicholas Sparks' bestselling novel starring Ryan Gosling and Rachel McAdams and directed by Nick Cassavetes. Additional feature film credits include 'Alan & Naomi,' 'The Beverly Hillbillies,' 'Angus,' 'John Q,' opposite Denzel Washington, 'Antwone Fisher' directed by Denzel Washington, and 'Rocky V,' with Sylvester Stallone.

Connolly became a familiar presence as "Ryan," part of the always struggling and challenged Maloy family in the comedy series, 'Unhappily Ever After.' He has appeared in numerous episodic television shows and TV movies, among them recurring roles on 'First Years' and 'Great Scott!', guest-starring appearances on 'Wings,' and roles in the movies-of-the-week 'Kids Killing Kids' and 'Up, Up and Away.
---
Adrian Grenier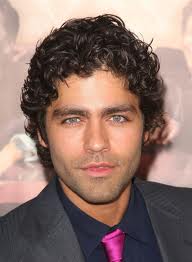 Adrian Grenier has worked with such visionary directors as Woody Allen, Steven Spielberg, and John Waters. Most recently, he was seen in 'The Devil Wears Prada' opposite Anne Hathaway. He first received widespread acclaim for his dynamic performance in the 1998 independant film 'The Adventures of Sebastian Cole.' Other notable credits include 'Anything Else,' 'Hart's War,' 'Drive me Crazy,' 'Harvard Man,' 'Cecil B. Demented,' 'Celebrity,' and 'A.I.'

He is executive producer of the Planet Green series 'Alter Eco.' A filmmaker in his own right, Adrian has written and directed several short films and an award-winning documentary, 'Shot in the Dark,' which aired on HBO in 2007. Raised in Manhattan, he attended the prestigious LaGuardia High Scool for Music & Art and the Performing Arts and Bard College.


---
Jerry Ferrara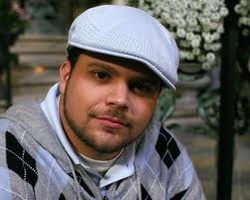 New York native Jerry Ferrara was last seen in the action thriller 'Eagle Eye' with Shia LaBeouf. Other recent credits include the feature films 'Where God Left His Shows' opposite John Leguizamo. 'Gardener of Eden' with Lukas Haas and 'Brooklyn Rules' with Freddie Prinze Jr., Scott Caan and Alec Baldwin. He began studying theater in college, where he was inspired by a teacher to pursue a career in acting. An agent he met at a talent showcase encouraged him to move to Los Angeles, where he quickly landed his first role on 'King of Queens.' Other television parts soon followed.

Jerry was then cast in the independent feature 'Cross Bronx' which premiered at the 2004 Tribeca Film Festival.

Born and raised in Brooklyn, Jerry currently resides in Los Angeles.


---