Bellatrax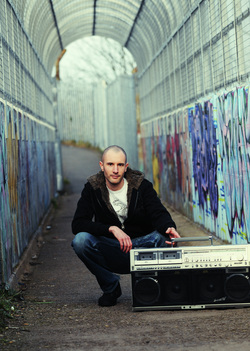 DJ / Writer / Producer Chris Dececio created the Bellatrax project in the summer of 2006 after being asked to do a credible UK house remix of "Whatever" by Ferry Corsten. The track was supported by many key DJs around Europe including Judge Jules who supported the track on his BBC Radio 1 show.

Chris then decided to take Bellatrax to the next level and produce the first single "I Can't Help Myself". The single was co-written by Grammy award winning songwriter Bruce Elliott-Smith and was soon snapped up by Portugal's Pure Funk Records and found its way into the boxes of many international club DJ's. This is when the extremely well respected Italian house imprint Oxyd Records took an interest in the Bellatrax project, and licensed "I Can't Help Myself' with a view to making it an international hit.

The track was then remixed by Laidback Luke, Sunfreakz, Henry John Morgan, and was licensed around the world to Nervous Records US, Spinnin Records Benelux, Blanco y Negro Spain, and has had support from radio and club DJs all around Europe and the US, including Pete Tong, Judge Jules, Tom Novy, Eddie Thoneick, Michael Grey, Graham Gold, DJ Armando, Kiss FM, Hed Kandi radio etc. The track took US radio by storm and held the No.1 spot of the Billboard Dance Airplay Chart for 3 consecutive weeks. It was the second most played dance record in the US in 2008. The track was also featured on prestigious compilations such as Ministry of Sound's Clubbers Guide 2008 and Summer 2008, and Hed Kandi's World Series.

Since the success of the first Bellatrax single, Chris has been busy remixing tracks for the likes of Ultra Records, Strictly Rhythm, Oxyd, Island Records etc as well as stepping up his DJ career with gigs at the Miami winter music conference, as well as San Francisco and various slots around the UK. Chris also does a regular Bellatrax podcast which can be downloaded from the iTunes store for free.

2009 has seen the follow-up single "Can't Hold Back" featuring the angelic vocals of Tina Cousins being licensed to Oxyd, Nervous and Eye Industry's new offshoot label Heartbreaker Records. The track is currently being remixed and picking up momentum on radio and in clubs around the world.
---