Asia Hernandez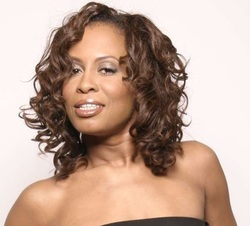 Asia was born on the Island of Barbados. The Daughter of Trinidad's International Limbo phenomenon Perry Hernandez.

After attending New York City's prestigious Fiorella Laguardia High School of The Arts as a vocal major, subsequently as a recording artist she got the attention of and worked with Kedar Massenberg (formerly President of Motown Records). This led to Asia doing features for Afrika Bambaataa and Daddy O of Stetsasonic. With much success she was then hired by MTV Networks where she was featured in numerous commercials as well as a Dancer/featured host and choreographer on MTV's "The Grind". Her appearances on MTV made Asia a sought after choreographer successfully choreographing and performing in the International Pop Hit Music Video "This Is Your Night" by Amber.

Continuing to hone her skills as an actor she studied Meisner at Weist –Barron Studio in NYC, as well as The Barrow Group Acting School where she took Scene Study Intensive with Seth Barrish. She immersed herself in the theatre scene and performed in an Audelco award winning Off-Broadway production of "Damn Yankees!" Also, notably playing the Lady in Yellow in "For Colored Girls", at The Henry Street Settlement Theatre.

Behind the microphone, Asia is a voiceovers queen. She is the go to voiceover artist with incredible technics as an announcer and comedic character for New York's top radio stations WKTU, WHTZ, WWPR. Major Ad Agencies have contracted her to portray the voice of Oprah Winfrey, Condoleeza Rice, Missy Elliot and Lil Kim. She has also lent her voice and talent to major retailers including but not limited to Old Navy, Sean John Lounge Wear, Care1Debt Consolidators and NYC Footcare.

Looking to further her career, Ms. Hernandez has now signed directly with Ruben D. Martinez (CEO of Nene Musik Productions, Llc. who represents NBA Hall of Famer Dennis Rodman, Multi-Platinum Recording Artists La Bouche, Quad City DJ's) and more. "I am very excited to work with Asia. There are so many roles that she can play on the big screen. Her skills, sexiness and vocal articulation is something that casting directors can't overlook" says Mr. Martinez.

Today, Asia's full concentration is on her acting career. Already appearing on major screen hit Films and TV Series which include: Juice (1992), Disappearing Acts (2000), Blue Bloods (CBS), Damages (FX), Sex and The City - The Movie and Everything's Jake.

Asia Hernandez; Exciting, Dynamic, Talented…. someone to keep your eye on.
---