Andy Andy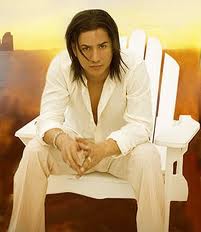 Dominican singer Andy Andy emerged as one of a handful of musicians on the cutting edge of the post-millennial bachata craze.

A member of the famed Villalona family, Andy entered the world of professional music as a merenguero before making the switch to the increasingly popular bachata style. His debut release, Aqui Conmigo, was released in 2002 and nominated in 2003 for Billboard's Best New Artist in the Tropical category.

Andy Andy's sophomore effort, Necesito un Amor, was honored with a nomination at the Latin Grammys for Best Contemporary Tropical Album.

The accolades did not stop there. A longtime advocate of Latino youth issues, he was recognized by the New York State government for his work with young people that same year.

In 2005, Andy Andy set out to release music on his own terms, establishing the Wepa Music label with the release of his third record, Ironía. The hit single "Que Ironia" could be heard on popular radio in three formats: bachata, ballad, and reggaeton. Reaching the musician's largest audience yet, the record hit number one on Billboard's Top Tropical Albums charts in both 2005 and 2006; it was also an entrepreneurial success, placing at number ten for Top Independent Albums. The artist's fourth original release, Tu Me Haces Falta, came out in 2007, again gracing Billboard charts in a variety of categories.

---