Adam Joseph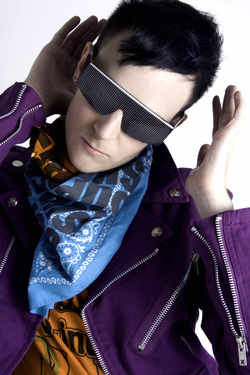 Award Winning Independent Recording Artist Adam Joseph is creating buzz worldwide with his smooth soulful voice and original eclectic style. Since the release of his debut album "How I Seem to Be", he has gained acclaim from some of the most respected figures in the music industry. He was recently featured on Super-Producer Bob Sinclar's latest Album "Born in 69".

His self-produced debut music video "Flow With My Soul" was among the first indie label videos to make it into heavy rotation on MTV's LOGO Network.

He has written and produced music for acts like The ONES, Kevin Aviance, Lea Lorien, Alex Kassel and Jonte and toured the globe performing with his band The Elegant Children featuring Drummer Nikki Glaspie (Beyonce).

Adam is currently celebrating the success of 2 feature singles currently airing throughout France and U.K radio stations and is anticipating the release of his new EP in the near future. Most importantly, Adam continues to spread his love for music to a constantly growing audience around the world.
---