69 Boyz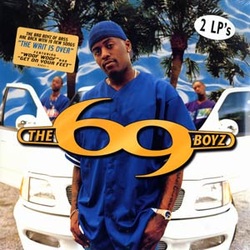 69 Boyz is one of the half-dozen bass-music production efforts headed by C.C. Lemonhead and Jay Ski (of Quad City DJ's and 95 South).

The actual group, rappers Thill Van, Fast, Slow, and Rottweiler "Mike Mike," came together in Jacksonville, FL. After Lemonhead and Jay Ski hit triple-platinum with 1993's "Whoot (There It Is)" as 95 South, they formed their own CeeJai Productions company and wrote and produced the single "Tootsee Roll" for 69 Boyz.

The track hit the Top Ten of the R&B charts, and went double-platinum.

The album 199Quad followed later that year, and also hit platinum. Second album The Wait Is Over followed in 1998 and 2069 arrived two years later.

---